I've been following
MADE
for a while now, mostly because looking at pretty stuff makes me happy. She has this tutorial that she claims is
"a simple skirt."
Yeah. Normally, I don't buy that kind of thing at all. People who have mad skills often times say stuff is "simple" or "easy" because for them it is. But I've been looking at the tutorial and thinking, "You know, it really does look kind of simple."
So, today was the day. The day that I finally broke away from making things for the home and instead made something for one of my girls. And guess what? It
really
is simple!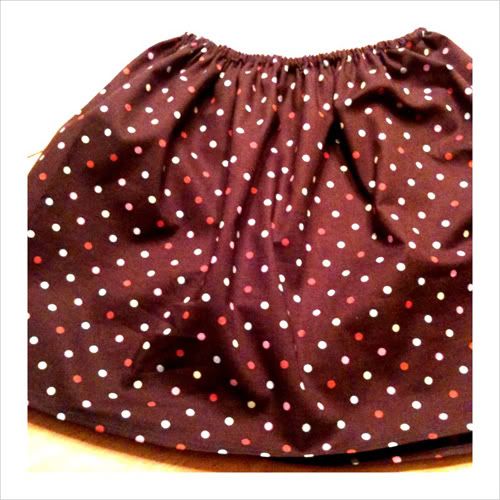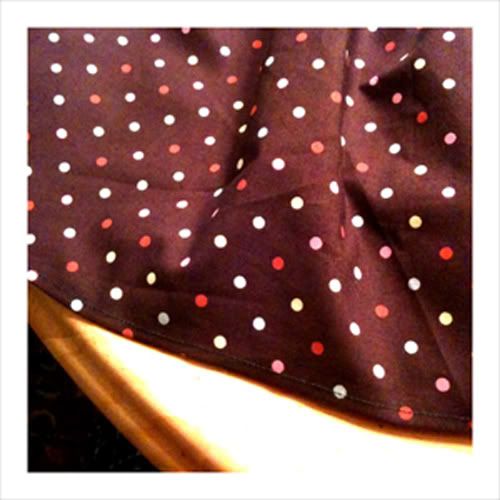 (Please excuse the wrinkles. I have not ironed it yet.)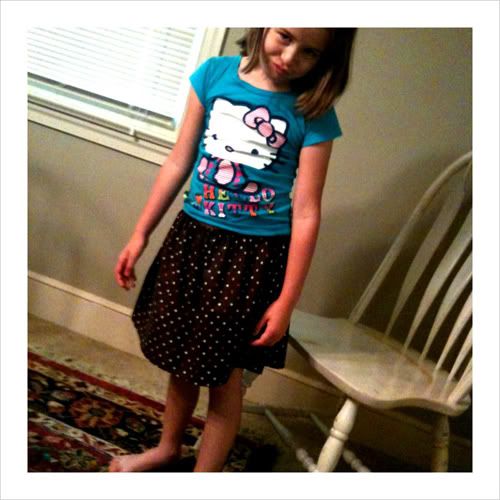 Evie is pretty unhappy being a model, so this is the best shot I could get with the skirt on. I'm really, REALLY happy with the way this turned out. I foresee a trip to the discount fabric store in my immediate future and a bunch of play skirts for the summer for my children.